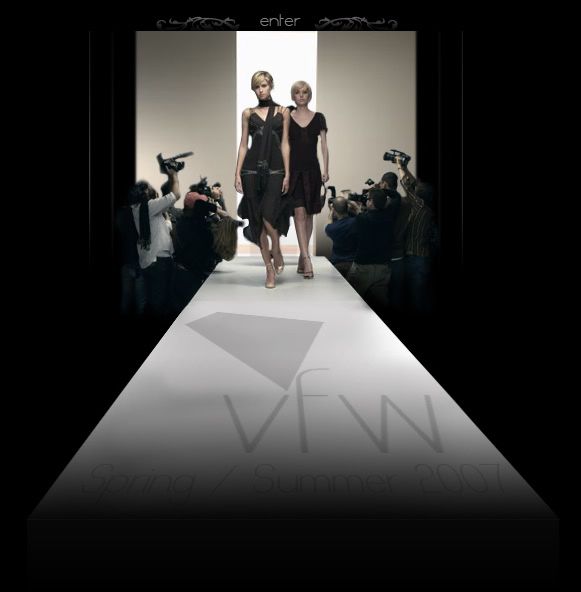 This year marked the 6th Vancover Fashion Week (VFW) and HNR/Sneak Peek was there among the fans at the Stanley Park Pavilion.
As in year's past, VFW continues to provide support for emerging, Vancouver-based fashion designers, as evidenced by the huge crowds attending the 4-day event, including fashion buyers, friends of designers, local models and actresses.

Brandi Alexander from Canada's Next Top Model strutted down the runway, wearing Vancouver-based label Dorinha. Debuting five years ago with a sexy, 'low-rise' jean, Dorinha now has her own collection featuring skirts and tops, lingerie, swimwear and accessories.

Saturday night, Vancouver's Cyanne was the featured label, specializing in cocktail evening dresses, tops and blouses.

The Poonghi label also previewed their Spring 2007 Collection, with satin and lace tops designed to move "from day to evening without requiring a change of clothes."
Among this year's VFW celebrations, there was an after-party, sponsored by designer Hugo Boss, featuring the band "The Sessions".

"I had a choice to make this year," said one grinning Vancouver media type attending the model catwalk shows.

"Should I haul out to Richmond to see Brent Butt at the Gemini awards, or brush shoulders with beautiful women at the Hugo Boss Party?"

"We're glad you could make it," chimed in a group of local models, working the evening catwalks showcasing clothes from designers Chantal Nicole, Chwynyn Vaughan, Sylvia Baron, Aki Takahashi, Miranda Richards, Queena Yan, Ezchelle Hill and Amanda Eland.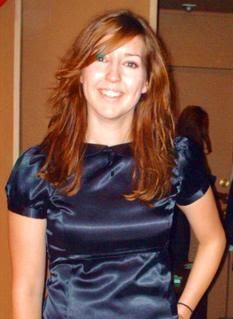 VFW sponsors this year included Lectra Canada, Westender, The Beat 94.5, Laura Mercier, Zoom Media and Yellow Tail.

Click

here

for more "Vancouver Fashion Week"