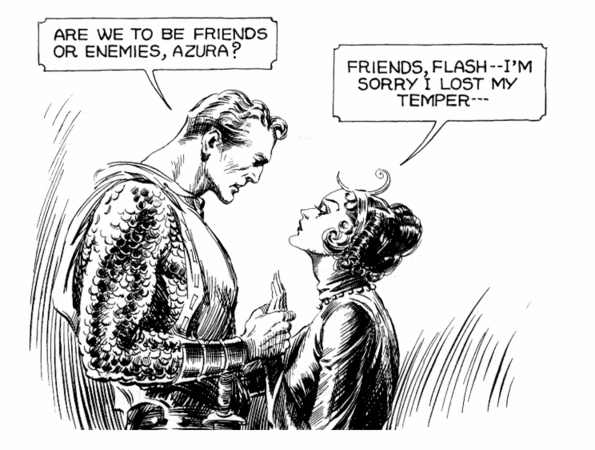 At the Television Critics Association tour in LA Feb 12, it was announced that the Sci Fi Channel has greenlit production on "Flash Gordon", a 22 one-hour episodic series starting production in BC early this year.
A July 2007 launch has been targeted with a broadcast syndication window to follow. Under an agreement with rights holder King Features Syndicate, the new series is being produced by RHI's Robert Halmi, Sr. and Robert Halmi, Jr., who previously produced Sci Fi's mini-series "Legend of Earthsea". Creator Alex Raymond's original 1934 comic strip characters, 'Flash Gordon', 'Ming the Merciless, 'Dale Arden' and 'Dr. Hans Zarkov' will all appear in the cast.
Meanwhile, director Stephen "The Mummy" Sommers continues development of his "Flash Gordon" feature film project.
Click

here

for more "Flash Gordon"