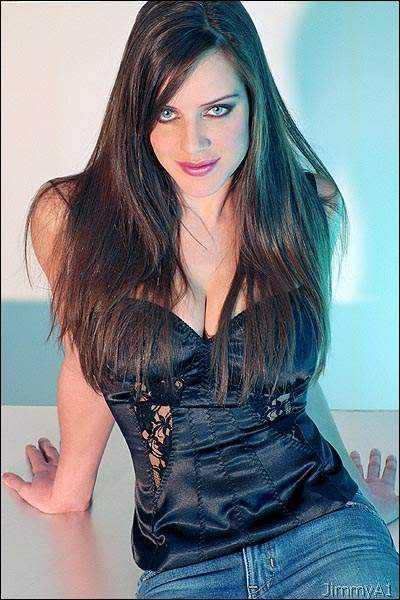 "EastEnders" actress Michelle Ryan has landed the lead role in a 'reconceptualization' of "The Bionic Woman" TV series.
The 22-year-old Taurus beauty, who played 'Zoe Slater' in the BBC soap for five years, will portray 'Jaime Sommers', a tennis professional whose body is rebuilt with super-human, electronic parts following a parachuting accident.
The original, 1976 series, starring actress Lindsay Wagner, was a spin-off from "The Six Million Dollar Man" starring Lee Majors.
The bionic woman's limbs allowed her to outrun a car and lift heavy objects. She also had a bionic ear with enhanced powers of hearing.
Ryan recently appeared in Brit comedy "Cashback" and will soon be seen opposite Billie Piper in the ITV adaptation of "Jane Austen's Mansfield Park".
"Battlestar Galactica" producer David Eick is executive producer of the new show.
"It's a complete reconceptualization of the title," said Eick.
"We're using the title as a starting point, and that's all...it's using the idea of artificial technology as a metaphor for what contemporary women sometimes feel is necessary to do everything that needs to be done".