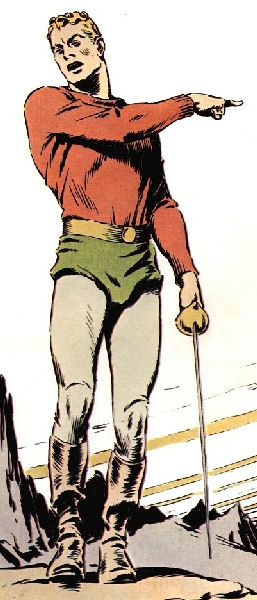 Actor Eric "Whitney Fordman" Johnson of "Smallville" fame has been cast as 'Flash Gordon', in Sci Fi Channel's upcoming, Vancouver-shot TV series "Flash Gordon".


The 22-episodes, described as a 'contemporary take' on King Features 1934 comic strip character, will debut on Sci Fi in August.

Peter Hume wrote the first two episodes, to be helmed by "Smallville" director Rick Rosenthal.

Production begins May 1.

Producers are Reunion Pictures under an agreement with King Features Syndicate, with RHI Entertainment distributing the series internationally.

RHI's Robert Halmi Sr. and Robert Halmi Jr., who recently produced Sci Fi's "Legend of Earthsea" are executive producing.

Matthew O'Connor and Tom Rowe will serve as producers.